This new Technic compatible Truck set is massive with 4380 pcs!
The set is available as presell on AliExpress. It's unknown when delivery starts.
This is the second technic model that Lepin is bringing out as a set which is not available as a Lego set. The Avtoros Shaman 8×8, also designed by Madoca1977, has been available since January.
I don't have all the details yet, but from what I can gather from the pictures it features the following:
Very extensive power functions system setup for full remote control of:

Drive train
Steering
Container wings
Load floor on the back
??

Power Functions system is using the following components:

1x Battery Box (original Lego number 8881)
1x IR Speed Remote Control (original Lego number 8879)
1x IR Remote Control (original Lego number 8885)
1x Switch(original Lego number 8869)
3x LED lights (original Lego number 8870)
3x IR receiver (old style, original Lego number 8884)
1x IR receiver (v2)
4x S-motor (original Lego number 8883)
2x XL-motor (original Lego number 8882)
2x L-motor (original Lego number 88003)
1x Servo motor (original Lego number 88004)

4 axles with a total of 12 wheels of which both front axles are steered.
v8 engine
The cabin can be flipped over to expose the engine
The wing container can be detached and also has back doors to provide access for the load floor
There is supposed to be a secondary model according to the box pictures, but I haven't seen this model yet. The box features a 2.4 GHz text of which I'm doubtful if this has any significance.
The set is a replica of a MOC build by Madoca in 2014 (see eurobricks.com Wing Body Truck Introduction, eurobricks.com Review Madoca's Wing Body Truck and BrickSafe Building Instructions). Given the set images, Lepin has followed
Without further ado here are the first pictures: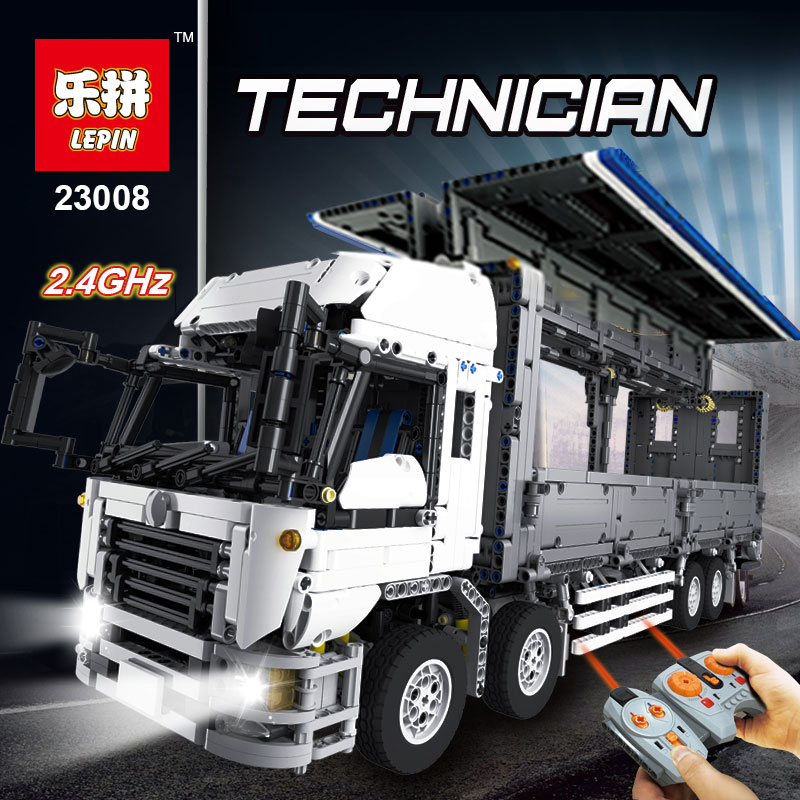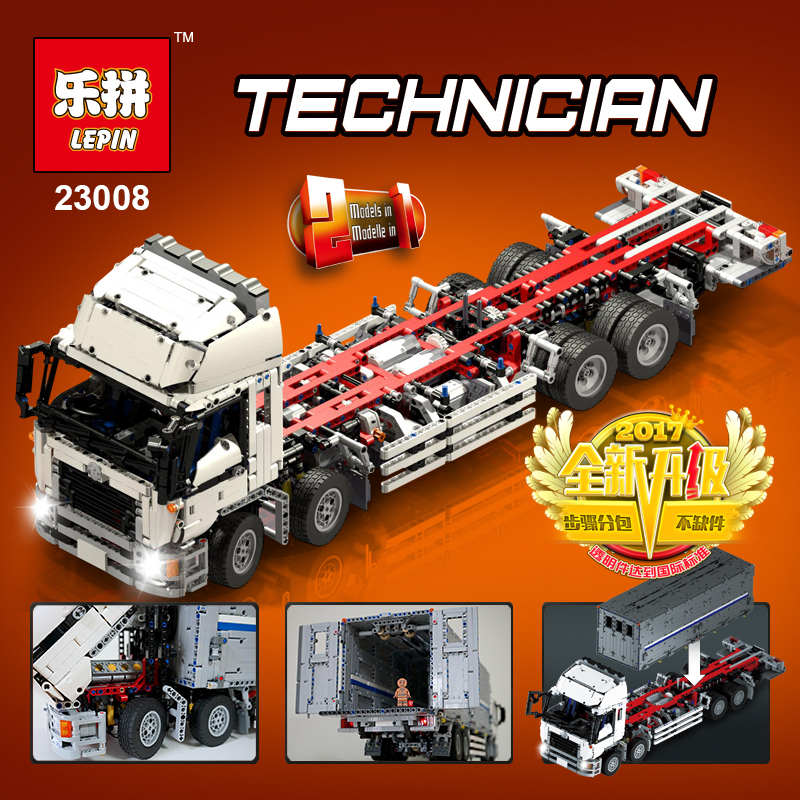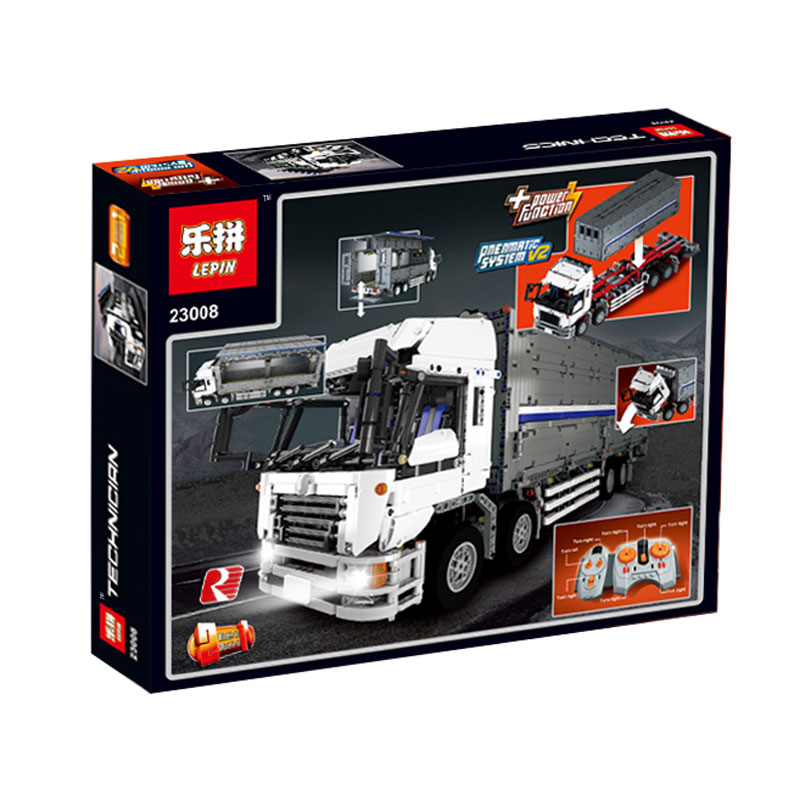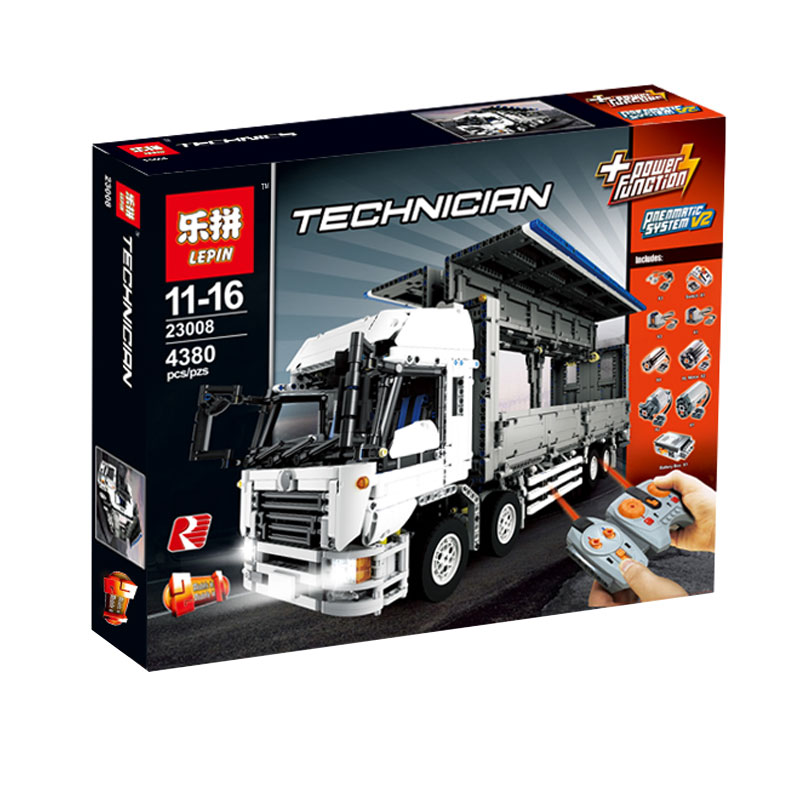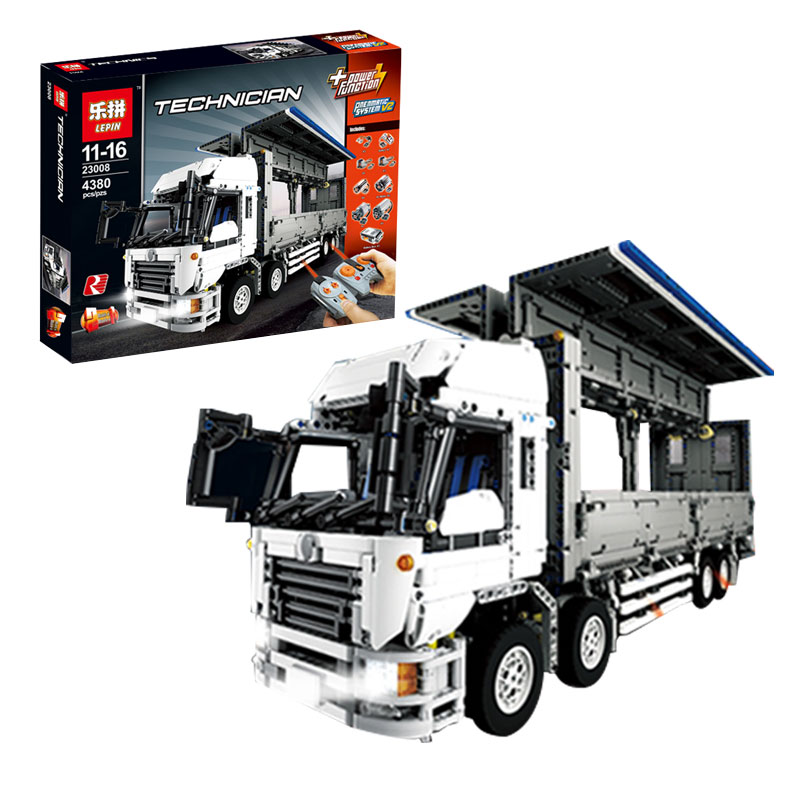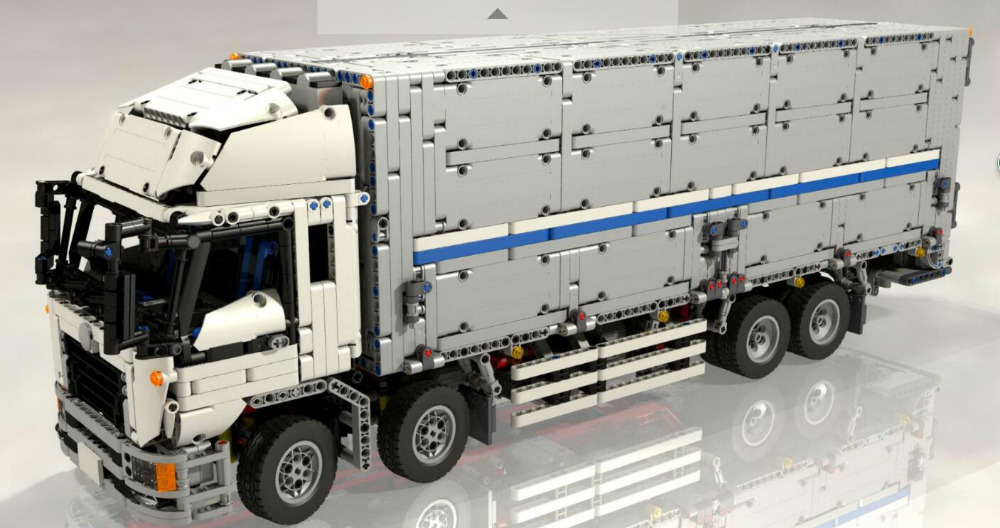 If you want to build this model yourself, the building instructions can be found here.