It finally arrived, Lepin 15016 Apple Square University building. I ordered the MOC about three and a half months ago. The seller kept persisting it was the (Lepin?) factory who had trouble producing the set. Which is a worrying though considering the high amount of missing pieces in the Lepin 15015 Dinosaur Museum set…
The box in which the set get shipped is (as usual) not the original box. It's heavy weighing in around 10kg/20 pounds and has no room to spare within it's 40 x 43 x 17 cm measurements (it's actually bulging out on the sides).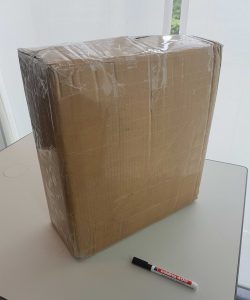 As usual the pieces are packed in many many plastic bags. The piece count is high because it contains mostly small pieces (compared to the Lepin 15015 set which contained a lot of blind walls). The booklet is well printed and feels thin for such a large set. As usual Lepin compressed the building steps to fit 4-8 per page. The base plate for the building is a default large gray thin plate of 48×48 nops (comparable to Lego piece number 10701).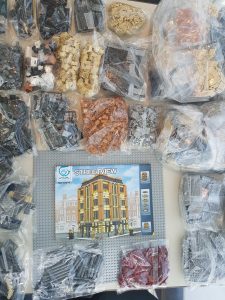 The seller provided some pictures of the original box it came in (which was not send to me unfortunately):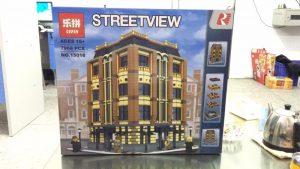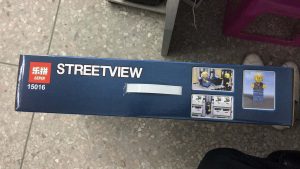 Building and reviewing this gigant modular building is my number one priority. Follow this blog for instant updates on the review article and build video.
For more information see Lepin 15016 Apple Square University building catalogue item.